Construction Management Division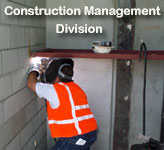 Southern Folger employs a complete staff of project managers, site superintendents and installation crews fully trained on installation of all products. Our company also offers:
State and local licensing, as required
A knowledge of standards and codes specific to the detention industry – ASTM, ANSI, NFPA, UL
Bonding and insurance coverage
A low Workman's comp modifier of .67
Self-performing 90% of our work
Design Build
Including Southern Folger Detention Equipment Company on the design team combines the strength of a single source for design, manufacturing and installation expertise of the highly specialized detention equipment package. This is critical to providing the right solutions of quality products and workmanship to provide a secure, safe environment for the personnel and inmates.
Product Selection – being part of the design team from the ground floor provides an opportunity to select the best detention product mix for each application within the facility. Security level, usage, inmate movement, keying requirements – all of these factors affect the product mix. The right product for the right application will ensure long life and customer satisfaction.
Choosing the correct product for each application = cost savings.
Value Engineering – We know the intricacies of correctional facility needs and will use this design-build opportunity to provide "value engineering" items to reduce construction costs, long-term operating costs and system maintenance costs.
Experienced Personnel – with over 250 employees, we provide experience in: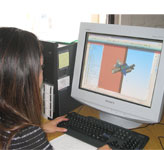 Design - Southern Folger 's cross-functional design staff provide expertise in the highly specialized requirements of the detention industry, which allows development of an accurate and detailed design, customized to the owner's specific project needs.
Engineering – The engineering staff focuses on providing well-designed detention systems that are easily installed and maintained to save the owner time and money. Continuous product development and testing to stringent standards, such as ASTM F33, ensures equipment that has been proven to provide decades of service.
Affiliation with National Ironworkers Union – Southern Folger has an excellent working relationship with skilled professionals nationwide through the Ironworkers of America.